gScoutS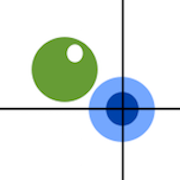 gScoutS is an app for the Apple iPad and iPhone. It interfaces to the incredible Trimble PG200 GPS receiver to ensure accurate positioning.
Using the sub-meter position from the PG200, gScoutS gives your iPad all of the functionality of much more expensive survey and GIS programs. This stand-alone application requires no associated license to an expensive database product. All logged data is stored in text files. Use iTunes or iCloud to import files into any spreadsheet or GIS format that accepts .csv files.
Uses include asset tracking and position logging for:
Utility companies
Survey companies
Seismic surveyors
Railroads
Airport maintenance staff
Military surveying
Port authorities
Forestry
Property mapping
Archeological surveying
… and much more!
Travel to a point and log your static position and time.
Take a picture, make notes or scan a bar-code at your logged position.
Float your cursor over a point to see the last photo taken.
Load a list of known Lat/Lon co-ordinates, in .csv format, into the program. gScoutS will display them on a map or satellite image and guide you to a selected point using the PG200 position.
Reads data points derived from a Google Earth .kml file.
Using a serial Bluetooth dongle**, send custom commands to an external GPS device when the gScoutS app is started. gScoutS needs an NMEA  $GPGGA message for basic positioning.
Specify a message that is sent whenever a 'Hot button' is pressed in the app. Allows for triggering IMU Zupt commands or custom closure commands.
Track other users in your group on screen*.
Standalone interface to the Trimble PG200. No external app required. Displays position Q.C and status.
gScoutS is compatible with the Dual Electronics GPS150A receiver.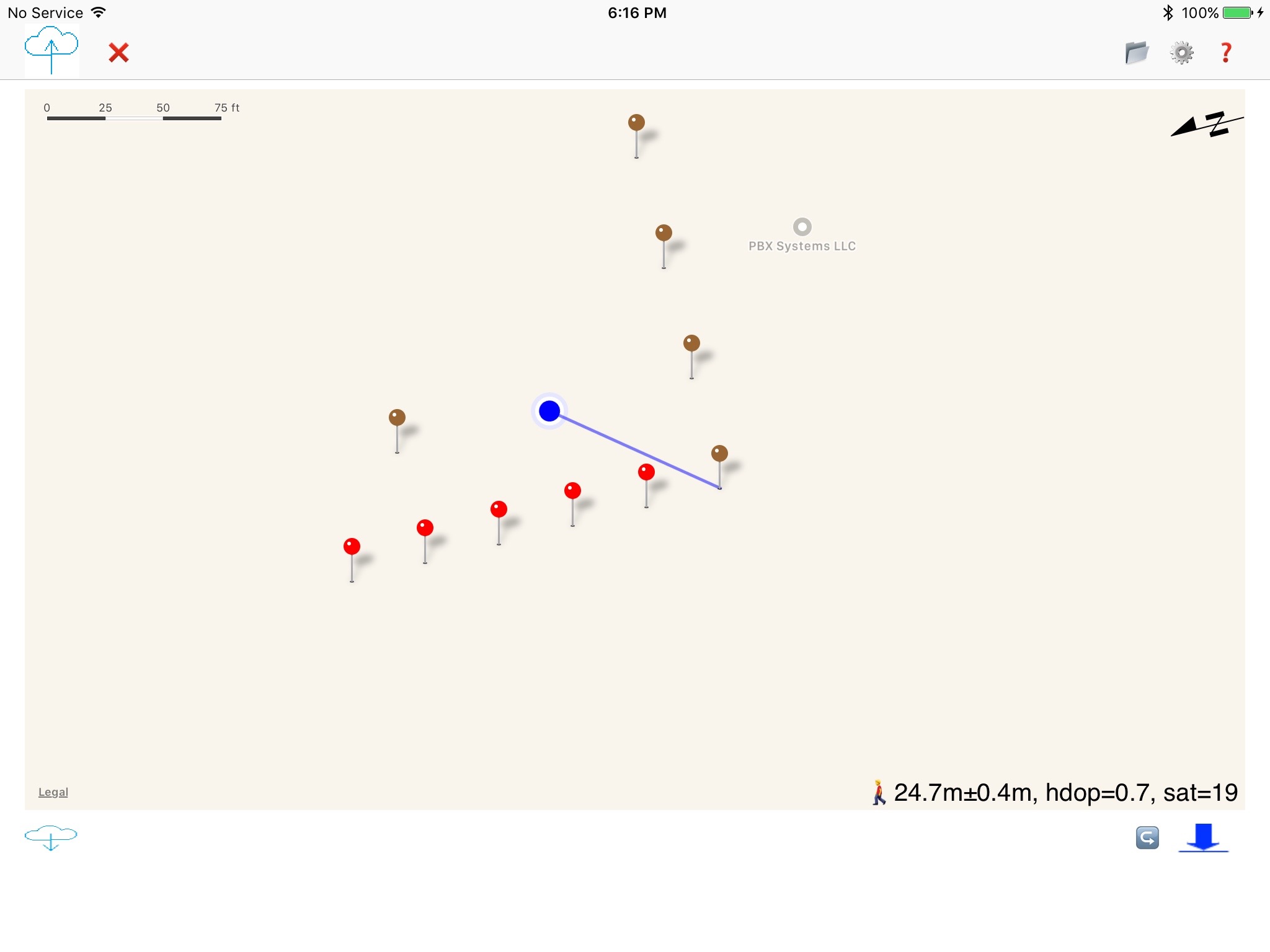 Custom versions of gScoutS are available. Please contact PBX Systems LLC for more details: sales@pbxsys.com
Download the PG200 data sheet here: pg200-datasheet_revc
The gScoutS Help file is here: mainhelpfile
* Remote group tracking requires data coverage for iCloud access
** Serial Bluetooth dongle must be Bluetooth 4.0 compatible. Contact us for more details.